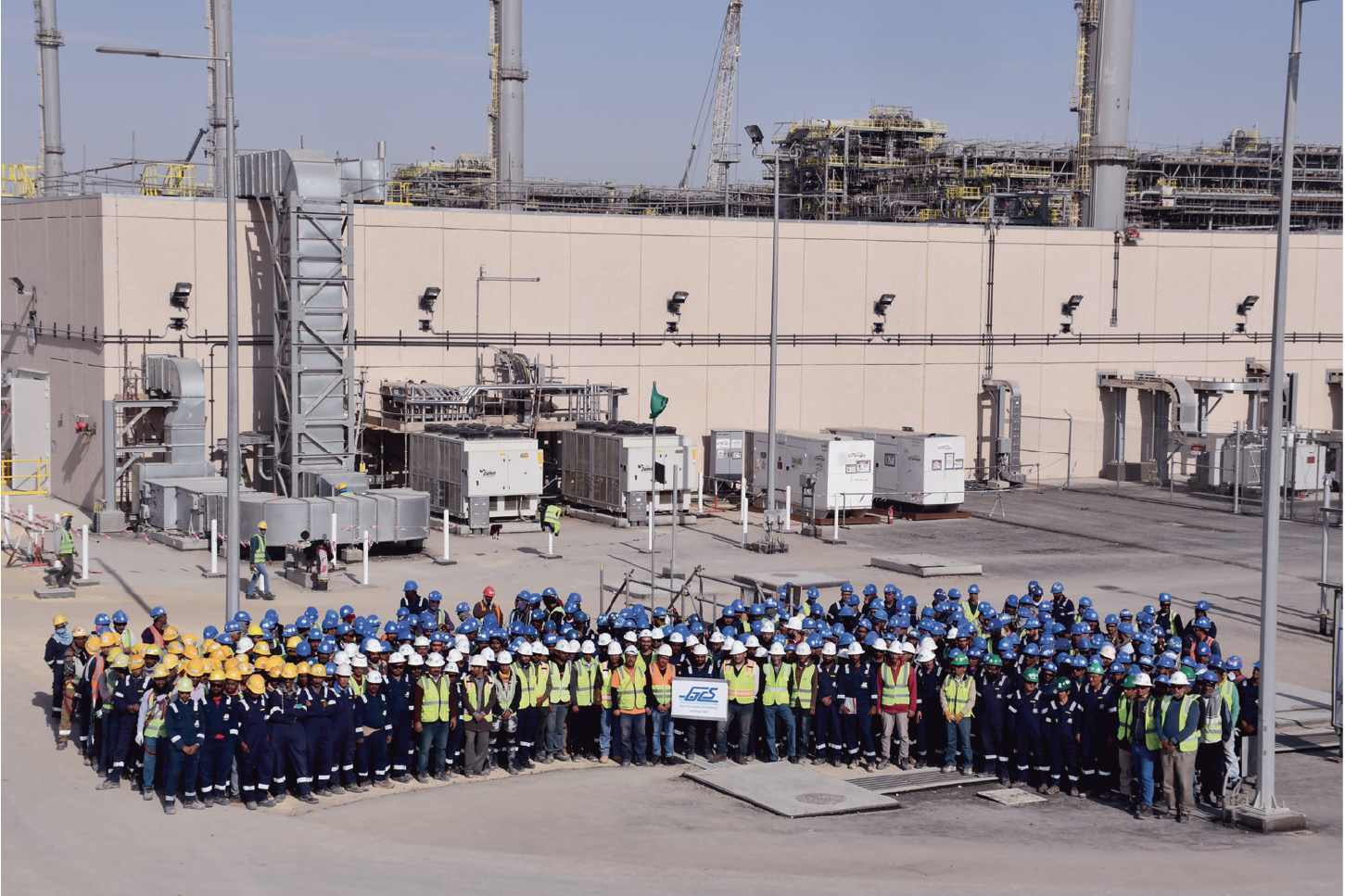 GCS is a prominent general contracting and construction company. We are a grade one classified contractor in all our discipline of our works and we have been in construction and contracting business since than three decades and with international presence and business operates Saudi Arabia, Bahrain & Oman in the GCC countries.
GCS offers a wide range of technical and project management solutions, which include engineering, procurement, construction (EPC), commissioning services. Our specialization is in construction of Buildings, Civil, Electromechanical, Infrastructure, Temporary facility and Facility Management Services, to our public and private clients in oil & gas, power generation, health care, hospitality, mining, infrastructure and manufacturing sectors.
WE BUILT OUR REPUTATION ON THE VALUES OF PROFESSIONALISM, INNOVATION, TECHNICAL EXPERTISE, QUALITY, HEALTH AND SAFETY.


contract experiEnce
1
GCS is experienced in executing, 'Lump Sum Turnkey' (LSTK), Lump Sum Procure & Build, Unit Rate, Open-Book and Cost-Plus contracts.


vision
1
We want to be one of the top ten construction companies in the GCC region by 2030. We aspire to be a regional name as a leading construction company in the East Asian region We strive to maintain our consistency and exceed in delivery of highest standard projects. We intend to attract and retain talent in the countries we operate and contribute to local employment and community sustenance.


health, safEty and enviroNment
1
At GCS, we provide frequent training to their employees that relate to emotional, physical, and mental well-being. Furthermore, on-site measures like protective equipment, regular inspections, identifying & eliminating unsafe working conditions and practices facilitate a safe workplace for our workforce.
Our ongoing training on safety procedures, personal conduct, safety discipline, accident reporting, personal protection, attention to tools & equipment, and first aid best practices help us to maintain a professional and safe working environment.
At GCS workplace safety is obligatory, and providing the right conditions and procedures for our workers will always be an essential aspect of our company culture. That's why we strive to further develop, improve and refine the working conditions of our workers and make the personal safety of every employee our primary concern.
Over the years, GCS has established itself as a role-model for the safe operation of job sites and is known as a reliable and trustworthy construction company by benchmark setters for the construction industry.


 quality statement
1
According to our promise of excellence, GCS always performs at peak levels to ensure that we meet all quality standards set by our clients. For us, our work's quality has to speak for itself and show in all matters of construction, fabrication, materials procurement and finish that we do for our clients.
We are committed to providing only the highest quality projects, products, and services to our clients and stakeholders by adhering to our Integrated Management System (IMS).
With our quality control program (construction phase), we make sure that all construction activities are performed in complete conformance with the construction requirements, and cater to all applicable standards, specifications, and technical requirements of the project.
Our delegated quality control managers are directly responsible for ensuring that all clients and project requirements are strictly adhered to. Quality management procedure is binding and followed without deviation by all GCS employees and our subcontractors.


 workforce
1
GCS, is a performance-driven organization giving priority to the wellbeing and safety of our human resources. We are fully committed to maintain a high level of Saudization and concur with the localization policy of the Kingdom of Saudi Arabian.
We invest heavily in recruitment, training, and integrating Saudi nationals with appropriate qualifications in our work stream. We empower all our employees with equal opportunity to reach their highest career potential, provided that they meet our high quality and efficiency standards.
Out of our total workforce, almost 19 % are Saudi Nationals, and we employ them at all levels of our organization – from managers to technicians and operators.


 commitment to excellence
1
Over the years, GCS has developed extensive experience in various functional areas of construction that allows us to create value for our clients, either through more efficient design or through cost savings in procurement and construction. GCS encourages the use of innovative engineering technology and techniques to serve our clients' needs and project objectives in the best way possible.
Our proven procedures, guidelines, rules, handbooks, and other aids provide the foundation for the successful management of all our projects. GCS's field teams are the keys to our successful construction, and their ingenuity ensures the perfect execution of efficient delivery of our clients' projects. We maintain strict technical and quality standards for the field team to achieve the highest level of construction excellence.


 project diversity
1
GCS's expertise encompasses the construction of a wide variety of projects, including office buildings, retail and commercial centers, housing developments, industrial complexes, hospitals, and medical facilities, military and defense projects, hotels, schools, and educational facilities, as well as storage and warehousing projects.